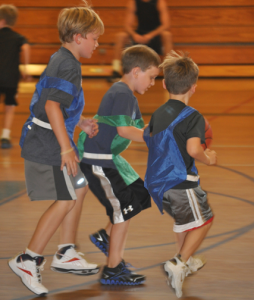 Small ball is a fun introduction to the game of basketball.  The children will participate in drills that will teach them about footwork, passing, dribbling and shooting in addition to playing games. This weekly program is held on Sunday mornings.
Winter 2017
January 8, 2017 – February 5, 2017
Kindergarten 10:15am – 11:00 am
Grade 1 & 2 11:00am – 12:00pm
Location: Timothy Steele Building (next to the Duxbury High School football field)
Fee: $150
Click here for registration form.
Registration Due:
Monday December 15, 2015   *$10 late fee after 12/16
Mail to:
Bill Curley Basketball Clinic
P.O. Box 1563
Duxbury, MA 02331